2019 National Retention Award Winners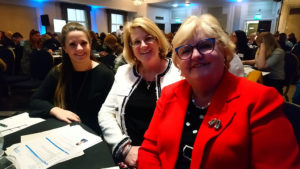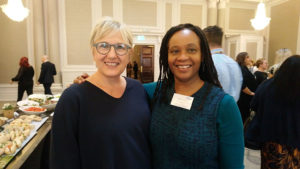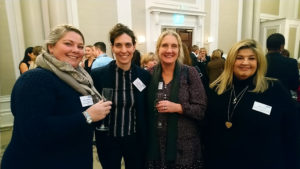 The Burdett Trust and NHS Improvement hosted the National Retention Awards in London on Tuesday 19th November to celebrate the hard work of those working in staff retention.
Retention of staff is a key issue for the NHS and is a crucial factor in securing a skilled and sustainable workforce for the future. Since the beginning of the retention programme in June 2017, national nursing staff turnover rates have fallen from 12.5% to 11.9%, and mental health clinical staff turnover rates have fallen from 14.3% to 13.4%.
NHS Improvement said: "Once trusts understand why staff stay or leave their organisation and know what requires attention, this should form the basis of a people-centred, inclusive workforce and retention strategy that empowers and engages their highly committed and dedicated NHS staff."
The awards in London on November 19th celebrated best practice from trusts and showcased the work that has been done in order to improve employee retention within the NHS. The Burdett Trust offers the warmest congratulations to all nominees and winners, which you can see below:
Best Career Planning and Development Offer – Warrington and Halton Hospitals NHS Foundation Trust
Best retention offer to support Equality, Diversity and Inclusion – Sherwood Forest Hospitals NHS Foundation Trust
Best Support for those Approaching Retirement – Mid and South Essex University Hospitals Group
Best Flexible Working Offer to Support Work-life Balance – Lancashire and South Cumbria NHS
Best Staff Engagement and Communications Offer – Northumbria Healthcare NHS Foundation Trust
Best use of Data to inform Retention Initiatives – Tameside and Glossop Integrated Care NHS Foundation Trust
Best Health and Wellbeing, Rewards and Benefits Offer – Kingston Hospital NHS Foundation Trust
Best Support to New Starters and Newly Qualified – The Mid Yorkshire Hospitals NHS Trust
Retention Team of the Year – University Hospitals of Derby and Barton NHS Foundation Trust
Professor Mark Radford, Chief Nurse for Health Education England and Deputy Chief Nursing Officer at NHS England and NHS Improvement ended the Awards by outlining the next steps for the programme, whereby NHS Improvement will launch a fifth cohort to help trusts that have not yet received direct support, as well as efforts to extend the national retention programme to general practice and more.
If you are interested in finding out more about improving staff retention, NHS Improvement have a retention improvement guide as well as resources and trust case studies to help those. Find out more about NHS Improvement and the Retention Programme on their website here.