Scholarship Stories: The Bench
The Bench focuses on the hugely under-funded, under-serviced issue of mental health by providing clinical care in a rural African community. Support from Burdett Trust has helped bring this grassroot idea to fruition with funding for a community bench, a part-time midwife and capacity to do research.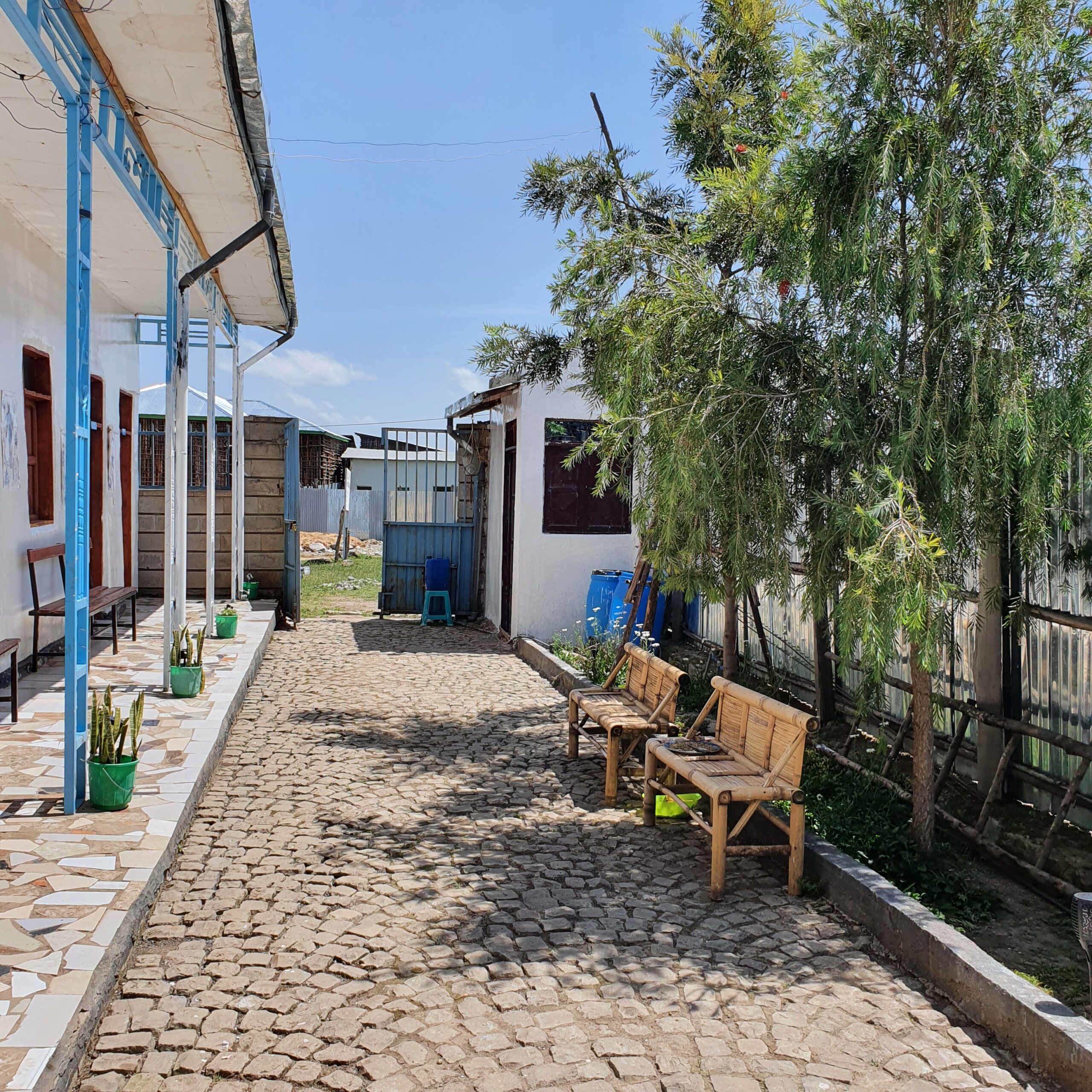 Tell us about yourself.
I am Indie, the Managing Director of Atsede Clinic in Gurage Zone, Ethiopia. I'm a clinical midwife and medical anthropologist, and take the lead in most of the behind-the-scenes, day-to-day running of the medical and birth centre, pharmacy, outreach programmes and projects.
We are very fortunate to have an incredibly skilled and experienced clinical team of nurses and midwives working at the clinic, but I still try to keep my hand in helping with pregnant women and births when I can! Along with Atsede, I have been in this role since 2018 when the clinic first opened.
Tell us about your funded project.
Our project, The Bench, focuses on the hugely under-funded, under-serviced issue of mental health. In our area, there are simply no specific mental health services, leaving those suffering from either acute emergent or psychotic episodes, or longer-term mental health issues, with nowhere to turn. It's been something we have been acutely aware of at the clinic ever since we opened, and have been wanting to do something about.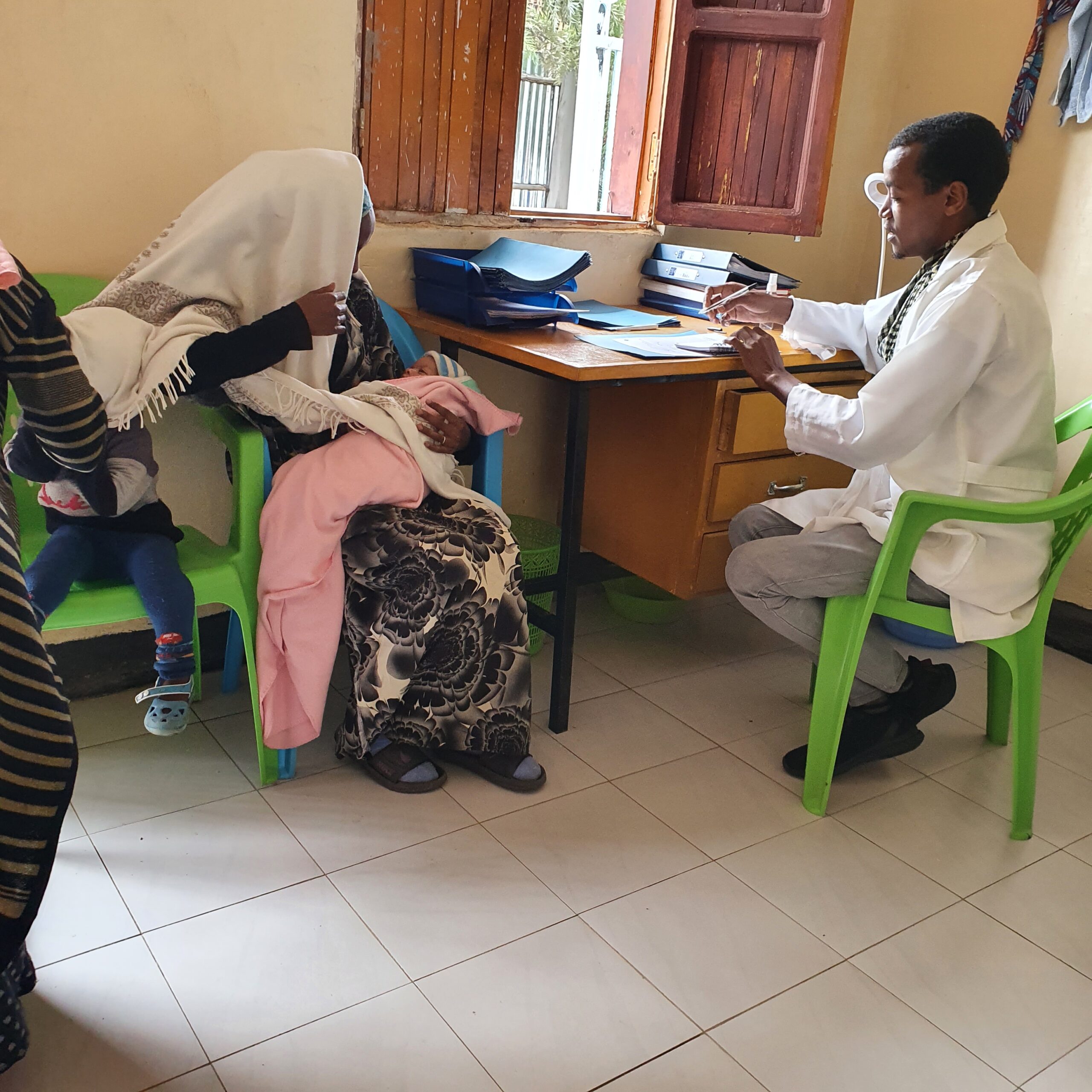 With the funding from the Burdett Trust, we were able to accomplish three things:
1. The Bench, for which the project is named, is just that, a shady bench surrounded by trees and flowers just outside the clinic walls, where anyone, at any time, can sit, and know that the staff at the clinic will bring food, water, coffee, and a listening ear. We put no restrictions and pass no judgements on who chooses to sit down, and steer away from any medicalisation or clinical assessments. This is simply a place to sit, talk if they wish, and know that there is somewhere to go.
2. Mental health nurse; we were able to employ a mental health nurse to visit the clinic three times a week for formal consultations and drop-in appointments.
3. Research; we are in the midst of writing up a qualitative, ethnographic exploration of the lived experiences of the families of those suffering from mental health disorders. We hope to publish the results in academic journals in the hope that this will help to raise awareness about the silent suffering of these families in countries where there is just no help for them in dealing with sick relatives.
Why is The Bench important?
There are two reasons why The Bench is so important to the clinic. The first is, of course, as clinicians, we are fully aware of the impact of mental illness on the health and wellbeing not only of those suffering from them, but also their family, friends, and community.
In some cases, without significant interventions (which still simply isn't possible in our situation) there is little to be done, but for those suffering with less severe illness, the evidence shows that early and appropriate intervention can help to stabilise patients.
The second reason this sits so close to our hearts is the loss of the clinic's housekeeper's husband to suicide just over a year ago. It was a desperately sad situation for all involved, including her young children, and we are all still very affected by what happened. On a personal level, knowing that perhaps we can prevent the same thing from happening elsewhere means a huge amount.
Who does The Bench help?
The Bench is aimed at helping all those within the clinic's catchment area who may be suffering from mild to moderate mental health conditions, as well as simply those who feel sad or lonely or need a friendly place to sit and be heard. Through the research, it will also give a voice to the families of patients suffering from mental illness.
How has the funding helped?
The grant from the Burdett Trust was the only reason this project could go ahead. We are a small NGO operating on a tiny budget with very little scope to offer services outside of our direct remit (maternal and child health), despite having access to the facilities and expertise to potentially do so.
Being able to recruit a mental health nurse and put in place the bench, it has made a huge difference, and we are absolutely thrilled that such a grassroots idea was able to come to fruition.
Tell us about the future.
The clinic hopes, one day, to expand to include a 'safe house' for those suffering from mental health disorder, where we are able to offer a bed overnight or in the short term. We also envisage a full-time mental health nurse, and establishing good, strong links with the mental health hospital in Addis Ababa (the capital of Ethiopia, about 6 hours away). This would allow for management of the more significant mental health cases.
About Atsede Clinic
Instagram: @indiemidwife
Website: www.atsedeclinic.com
Facebook: @atsedeandindieclinic
About Burdett Trust for Nursing
Facebook: @burdetttrust
Twitter: @burdetttrust
Instagram: @burdetttrust