Scholarship Stories: MILCOT
Changing minds and sharing knowledge in order to bridge the gap that exists between midwives and the local people of underserved communities thereby preventing maternal and child mortality and morbidity.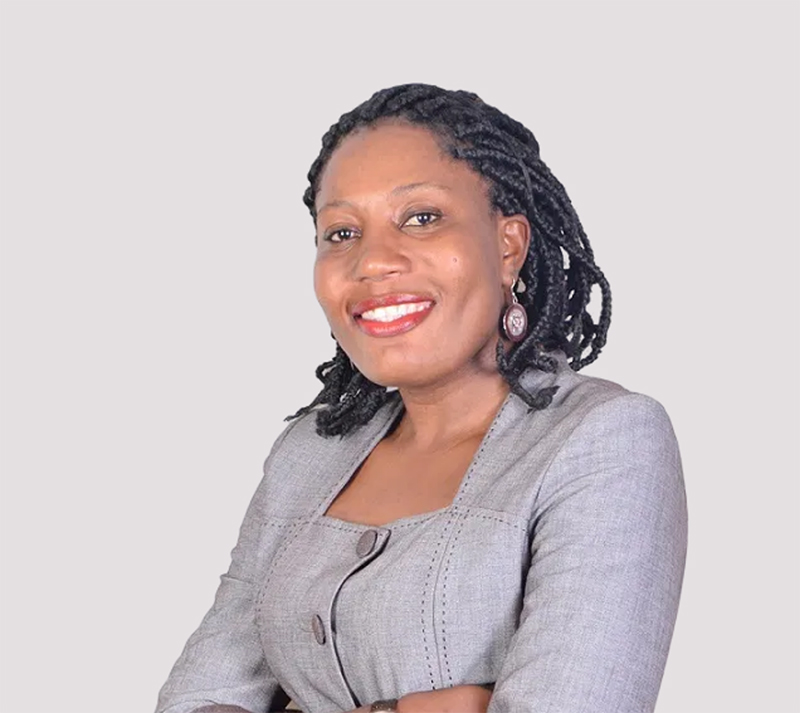 Photo credit: Seed Global Health
Tell us about yourself.
I am Harriet Nayiga, a midwife from Uganda, director of midwife-led Community Transformation (MILCOT), a registered Community Based Organization in Nansana Municipality which aims at bridging the gap that exists between the midwife and the local Communities; through the provision of Sexual Reproductive Health and Rights (SRHR), mainly targeting marginalized adolescents, and young adults focusing on prevention of teenage and unplanned pregnancies and Sexually Transmitted Infections (STIs).
What was the focus of your funded project?
The MILCOT Nightingale Challenge Project aimed to build the resilience of Midwives and Nurses in providing effective and efficient preventive health services while focusing on the provision of adolescent-friendly health services.
The project also enabled nurses and midwives in Nansana Municipality to get involved in the Nursing Now Campaign. The MILCOT Nightingale Challenge provided training for eleven nurses and midwives from six health facilities, and proved to be ideal in developing them into inspirational leaders and advocates for change in the healthcare environments and as community health champions.
The following topics were delivered by professionals from different health fields:
Introduction to the International Year of the Nurse and a Midwife
Introduction to COVID-19 and its management, this was mandatory since the training was done during the Covid 19 pandemic
Introduction to leadership and management
Adolescent and young adult sexual reproductive health
Health care leadership
Integrating SRHR services for key populations
Burnout and self-care for nurses and midwives
Basic counselling skills for nurses and midwives.
Why is this project important?
Nurses and midwives are overwhelmed within both the government and private health services that they respectively serve in Uganda. Because of this, nurses and midwives within health centre borders are dedicated to response rather than preventive actions.
Uganda's maternal mortality rate stands at 336 deaths per 100,000 live births, among the highest on the continent and in the world. There is an increasing unmet need for family planning especially amongst adolescents and young adults. Out of Uganda's 34.6 million population, 34.8% are adolescents with 22% of the adolescents being school dropouts and, teenage pregnancy is at 25% (UDHS, 2016).
"I have gained new knowledge on how to integrate sexual reproductive health in our daily work and how to care for key populations without judging them." (Birungi, trainee)
According to Uganda Youth and Adolescent Forum (2019), 27% of the respondents reported being disappointed with the health care services. Over 50% of those who were dissatisfied, reported poor quality services with lack of privacy and confidentiality, discrimination due to disability, age, sex, sexual orientation and gender identity.
This is in line with a lack of available youth-friendly services at health centres as well as ingrained biases of health workers. These workers also lack the skills to respond to these needs, indicating a large gap in availability of quality services for young people and adolescents in Uganda.
This can be improved through the attainment of much needed knowledge and skills by health workers as well as through the introduction of innovations to improve young people's experiences within health care. The MILCOT Nightingale Challenge project therefore is equipping nurses and midwives from the lower-level health facilities in Nansana Municipality with the necessary knowledge and skills to provide effective and efficient preventive and responsive health service delivery.
Who does The MILCOT Nightingale Challenge project impact?
Midwives and nurses working within Nansana Municipality
Mothers, teenage mothers, adolescents and young adults of Nansana Municipality
Nansana Municipal Council (local government authority) who will get the results from the gap analysis and training needs mapping exercise.
"This is a timely initiative in our community especially with the increasing effects of Covid-19 in the community. On that note therefore, the young people will have alternatives as support for the sexual reproductive health services and this time at community level. To the health workers/service providers, this is capacity building as in moving their services from the health centres to the communities. The initiative is also timely as it will help in handling particular communities that are at risk of infections (key populations) in order to bring down the risks of spread". (Mr. Kaliro Joshua, Municipal Health Inspector Nansana Municipality)
How did the Burdett Trust funding help the project?
Without the funding, we would not have managed to implement our project. It helped us facilitate the project activities with efficiency by facilitating mapping exercises and training of nurses and midwives. It also covered project administration expenses including: local transport, printing services, airtime for telecommunication and internet data, venue and meals.
How will the project grow and develop in the future?
It is our prayer that with more support, the project will:
Grow and focus on providing continuous training and mentorship to nurses and midwives in the six health facilities which involve both government and private not for profit health facilities.
Hot spot areas will be established in the health facilities where adolescent-related information and gaps are compiled for prevention and response programming by midwives and nurses.
The capacity of the

MILCOT

Drop-In-Centre will be improved in terms of space, staffing, medical equipment and medicines to ensure that it can accommodate an increased number of marginalised adolescents and young adults seeking sexual reproductive health services and information.
"In many cases, us the nurses and midwives forget about caring for ourselves especially when we are exhausted. From this training, I have learnt how to prevent burnout by sparing time and care for myself." (Khainza, trainee)
Tell us about some of your training successes?
The trained nurses and midwives:
Developed knowledge and understanding of the global cause of Nursing Now Campaign and Nightingale Challenge in raising the profile and status of nurses and midwives.
Enhanced their leadership skills for effective service delivery in the health care environment.
Gained further knowledge and skills in offering efficient sexual reproductive health and rights services towards adolescents, young adults and key populations including sex workers and LGBTI.
Were motivated with continuous personal and professional developments to improve on knowledge and skills for effective and efficient healthcare service delivery.
"I acquired a lot from the training especially learning about my leadership style and how I can improve my leadership skills." (Edith, trainee)
"The nursing profession has not been recognized, but MILCOT has helped me realize that it takes me to make the change that I want to see." (Lio, trainee)
About Midwife-led Community Transformation (MILCOT)
Facebook: @midwifeled.org
YouTube: https://www.youtube.com/watch?v=f3mqDZ2sOzE
About Burdett Trust for Nursing
Facebook: @burdetttrust
Twitter: @burdetttrust
Instagram: @burdettrust